Today, the collective experience of music consumption can thrive outside of our physical spaces, and within the virtual space we now regard as a new regime reality.

In this book, we examine the systemic structures that made this new somatic reality possible, and speculate the futures of where these systems might take us.

THE PROBLEM

The COVID 19 pandemic that swept the globe in 2020 affected almost every facet of human life. Among these changes were the ways in which humans practice somatic recovery, specifically within music. The collective nature of music was primed for a damaging blow as bars, concert halls, nightclubs and festivals shuttered due to isolation measures implemented by governments.

No longer would live music be consumed in its predictable space. Instead, despite the closure of these physical spaces, the desire for collectivism continued. Music enthusiasts and performers took to video based streaming services such as Twitch and YouTube in order to replace that feeling of somatic collectivism that they desired.

MY ROLE

I led the creative direction of this project, spearheading the design language and tone of voice for the editorial, and subsequently designing the entire book layout and graphics. Bringing my somatic expertise from years of dancing professionally, I conducted literature reviews and research surrounding the study of somatics, as well as wrote portions of this book.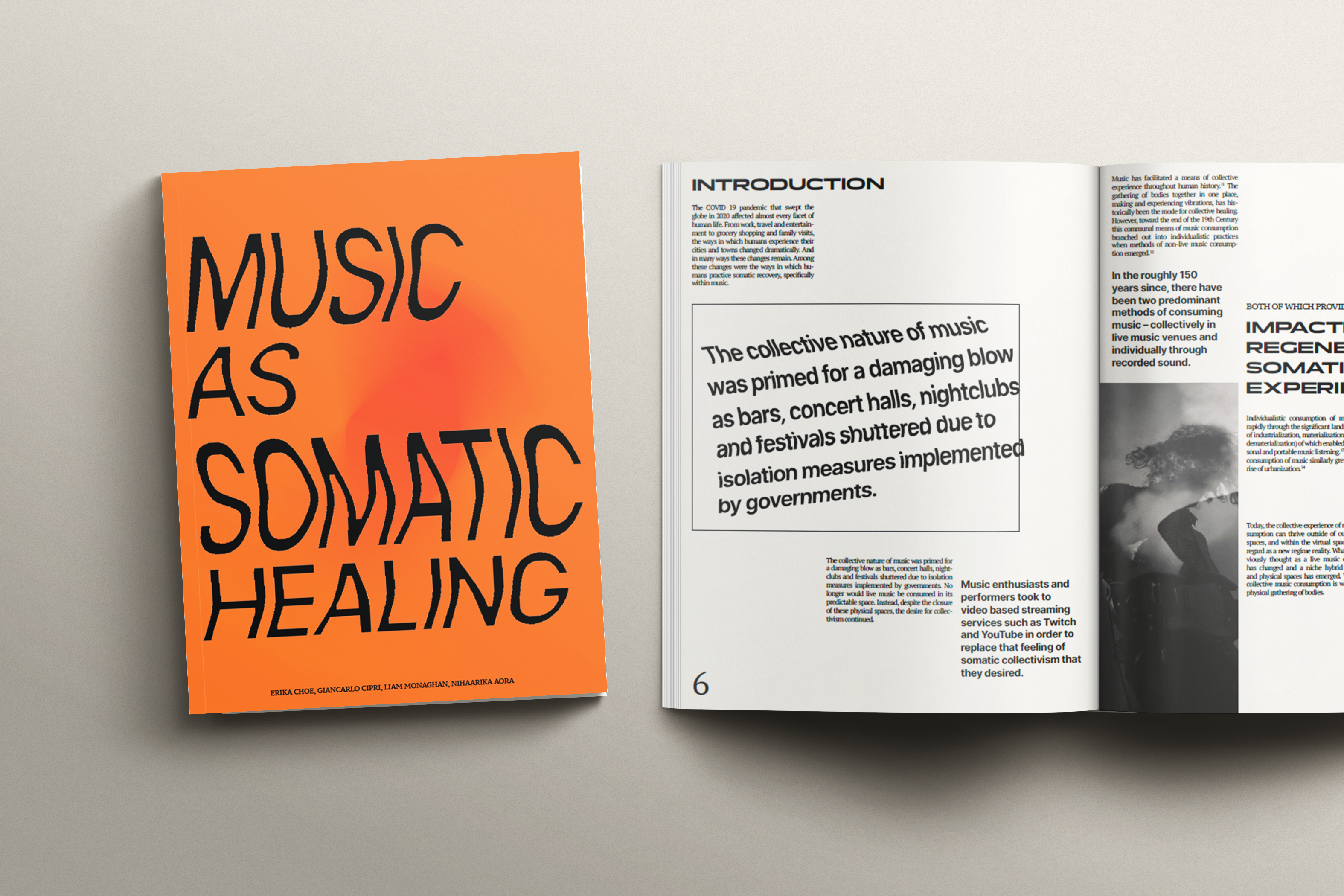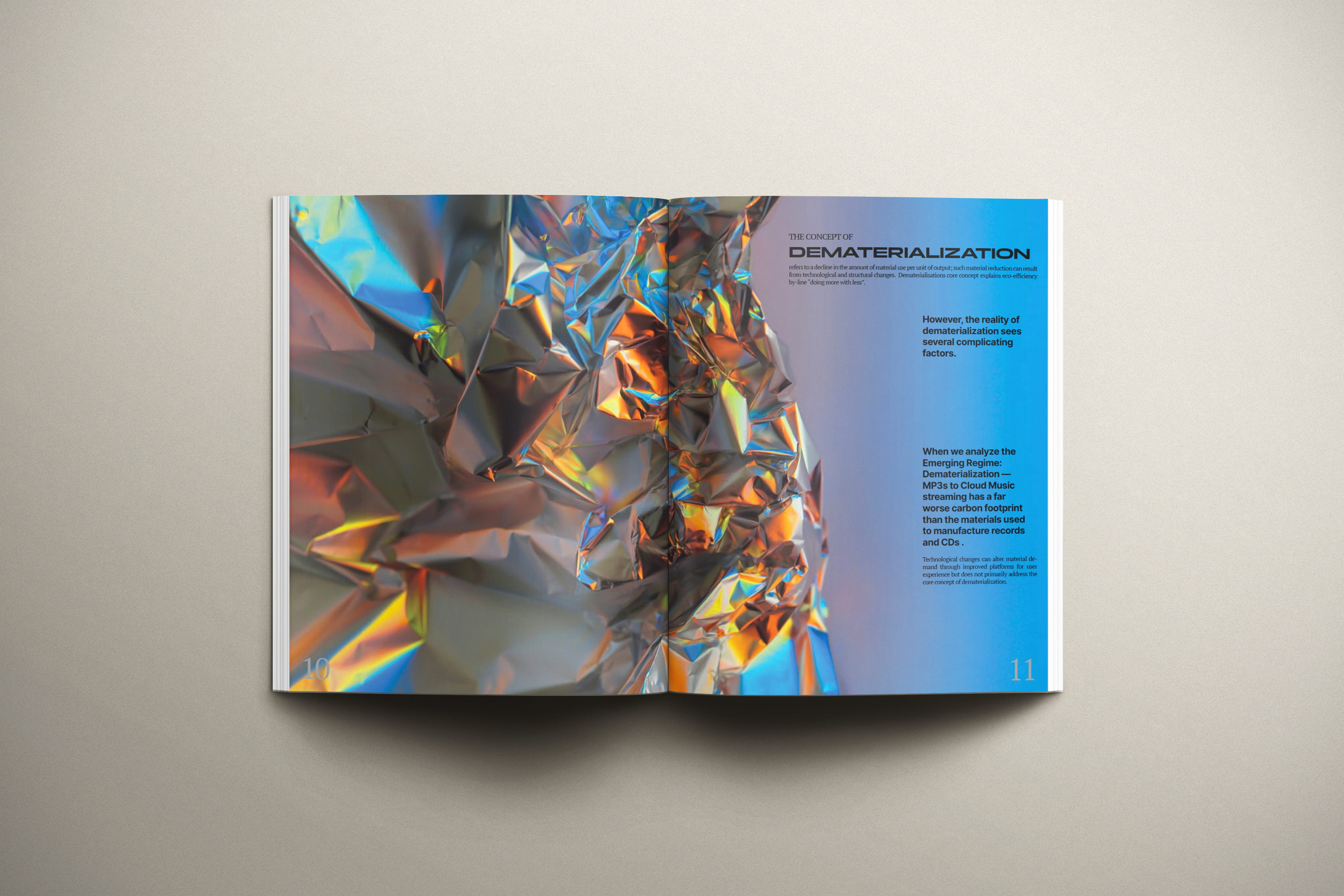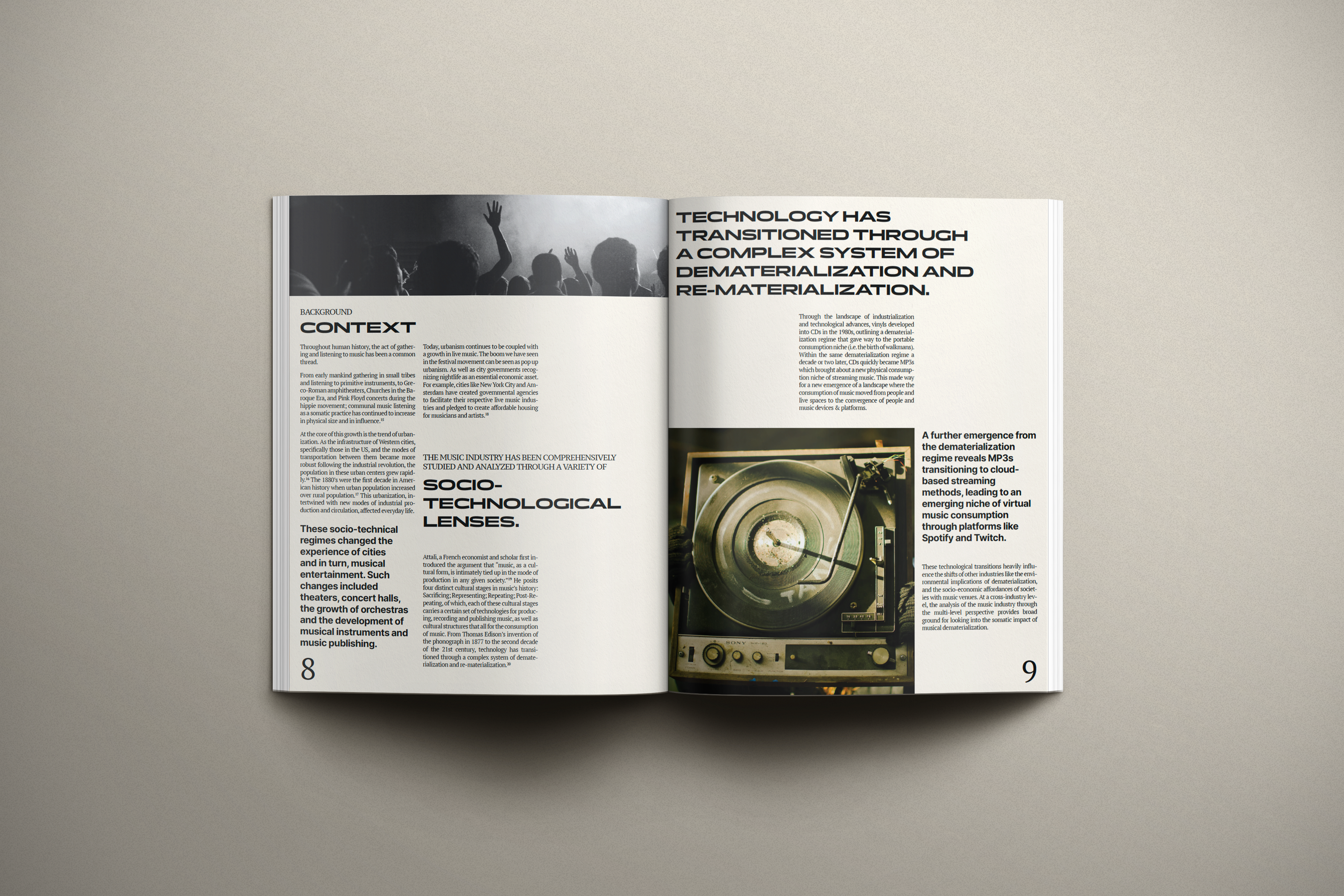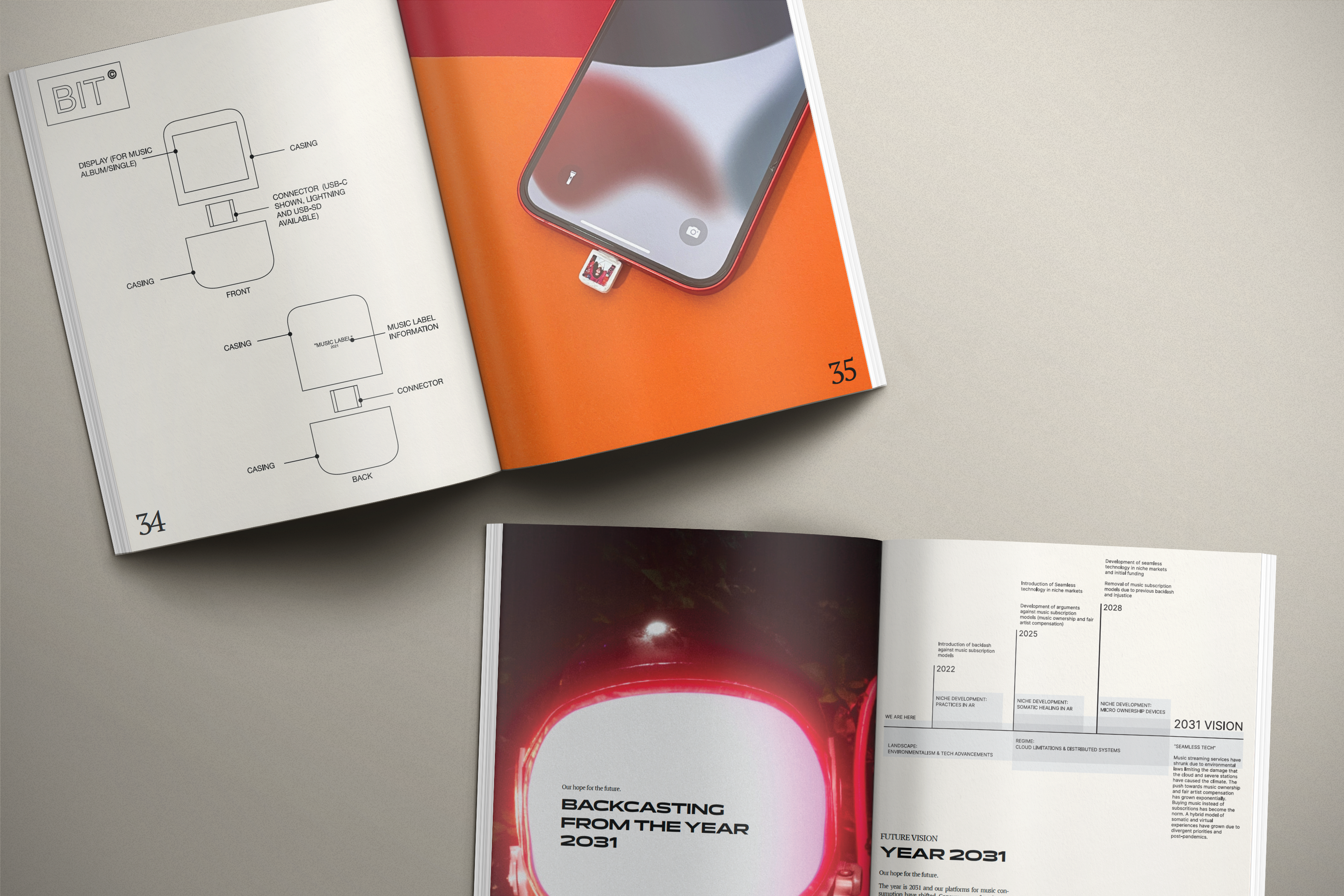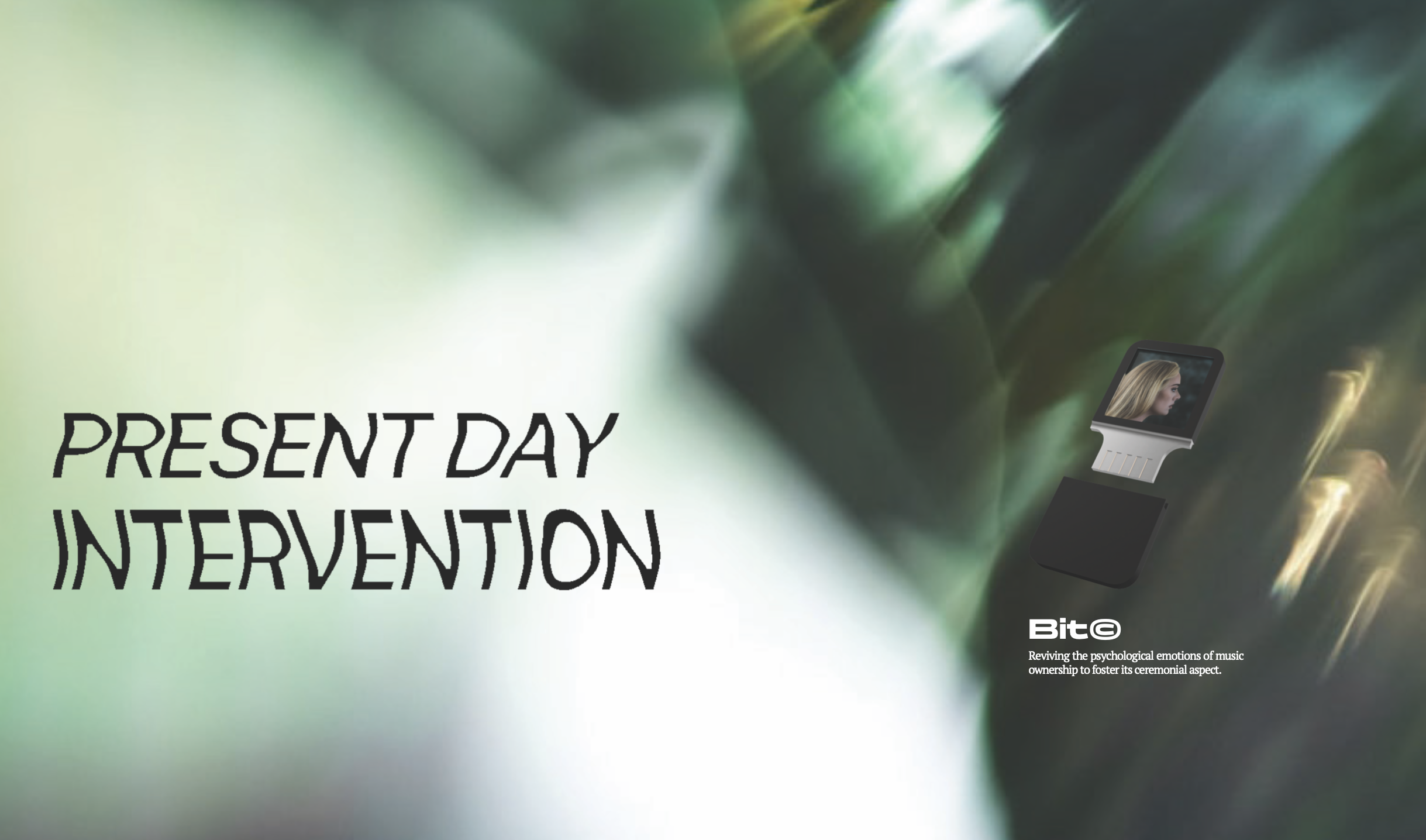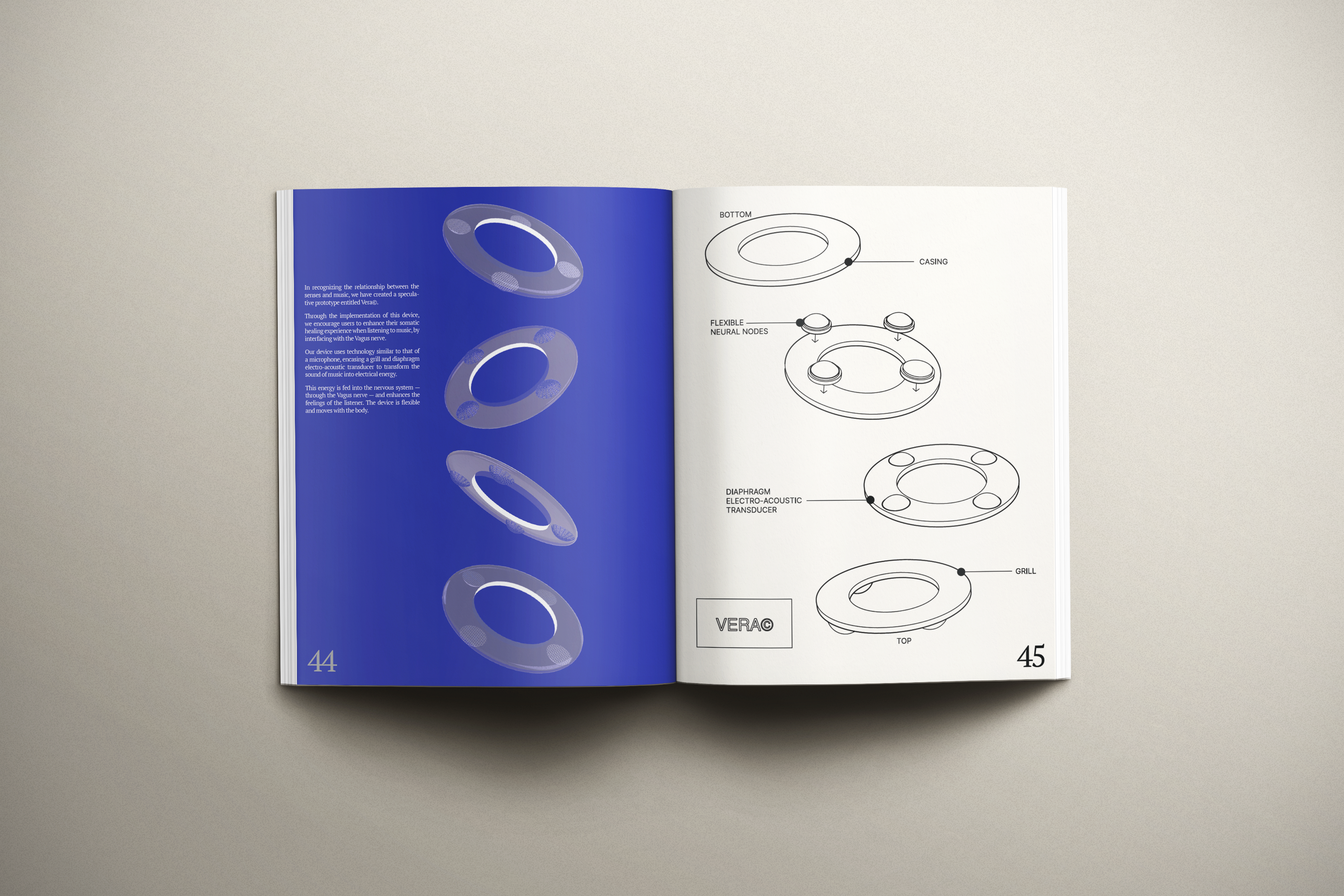 Collaborators: Giancarlo Cirpri, Liam Monaghan, Nihaarika Arora

---